When employees are healthy and supported to perform at their optimal level, organisations stand to benefit from increased productivity, resilience and an increased ability to cope with stress. Supporting the wellbeing of employees has a two-fold outcome, benefitting not just the employee themselves, but also the employer and the organisation.
Research from the World Health Organisation has found that work environments and work organisations have a significant impact on the health and wellbeing of workers. Good working conditions can lead to health and wellbeing benefits, while negative working conditions can either add to or intensify existing mental or physical health problems
However, it's not just wellbeing considerations within the work environment that are of importance to employers and team leaders. If you're looking to support your team with a holistic and person-centred approach, employee wellbeing needs to be considered within both a personal and professional framework. With a wide range of personal health challenges leading to direct benefits or challenges within a work environment, considering how you can support your employee's physical, mental and emotional health is a proactive way to set your team up for success.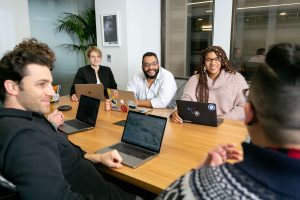 Here's a number of key areas to consider providing support for when it comes to putting employee wellbeing at the top of your agenda.
Mental health concerns, such as anxiety or depression
Approximately 1 in every 5 Australians suffer from a mental illness in any given year, and almost half the population has suffered from mental illness at some point throughout their lifetime. Mental illnesses can arise from a mix of factors which may be genetic, stem from drug and alcohol misuse, early life environments, stress or trauma, or personality factors.
Strong support exists for diagnosed mental illnesses. However, many Australians don't find access to the resources they need to either receive a mental illness diagnosis or to find support for an ongoing treatment plan. Employers can play a fundamental role in providing a supportive environment that doesn't treat mental illnesses with a stigma.
Through providing employees with key resources and access to support systems and rehabilitation programs such as psychological therapy, counselling, or healthcare resources, an employer or team leader can have a marked impact on their employees' wellbeing.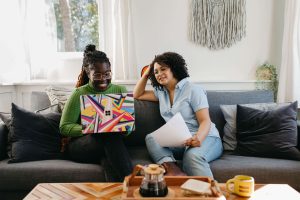 Mental health first aid training is a powerful tool in increasing the awareness of your team, as well as equipping them with tools and strategies to support themselves and their loved ones through mental health issues. In the same way physical first aid training is normalised and required in many fields, mental health first aid training can teach people the skills they need to recognise when someone is at risk of suffering from a mental health impact.
By investing in mental health first aid training for your organisation, you can change the company culture and directly contribute to your employees' wellbeing personally and professionally.
Mental health support programs can also be facilitated via workplace wellbeing initiatives. The Banyans Health and Wellness offers multimodal therapeutic inclusions within each of its programs, covering multiple dimensions of wellness in order to fully support individual rehabilitation and restoration. With mental health programs catering to issues such as depression, anxiety, and stress,The Banyans offers professional therapeutic support that takes a holistic approach to the individual.
Substance misuse
The average cost of substance use disorders for every 1,000 people in a workforce is $370,000, and employees with addiction issues can miss up to 50% more work than their peers. While some employers may react to the discovery of a substance misuse disorder with employee termination, it's important to remember that addiction is a disease, not a moral failing. By considering how an employee with another disease, such as diabetes, may be treated, employers can find a new approach to genuinely supporting their employees through substance misuse disorders and experiences.
Here's another area where mental health first aid can make a huge difference in equipping employers and employees to identify red flags of substance dependency within the workplace. Suicide prevention programs can also be offered to staff members, developing the skills necessary to build a robust and connected community within the workplace where mental health is prioritised.
For employees journeying through substance misuse disorders, flexible scheduling is one practical way to support their wellbeing. By providing an environment where the employee can access support programs that may otherwise have been inaccessible due to work scheduling conflicts, such as Alcoholics Anonymous, employees can build routines grounded within supportive structures that directly benefit their treatment and recovery.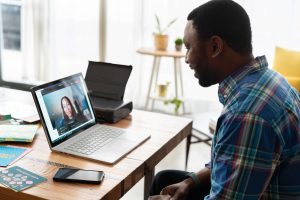 Addiction support programs can often be the lifeline needed to support an employee in moving from active addiction into a recovery process. With many high-level executives suffering from alcohol dependency or drug addiction, facilitating a rehabilitation program can be an important investment in the ongoing wellbeing of your team. With The Banyans Health and Wellness offering addiction recovery programs led by Addiction Medicine Specialist Dr Christian Rowan, your employees can benefit from confidential, expert support throughout their recovery.
Consider how your Employee Assistance Programs can help
Employee Assistance Programs can be of great benefit to both employers and employees, with EAP counselors often working with both employees and their family members across areas such as marital and family challenges, stress and burnout, work-related stress and critical or traumatic incidents.
However, EAPs can often overlook substance misuse disorders, providing financial, relational and stress management tools without servicing the needs of someone struggling with substance dependency.
If you manage or maintain an EAP, incorporating substance dependency or addiction support and support for mental health issues can make a dramatic impact on your employees' wellbeing, furthering the impact of your workplace wellbeing budget within a robust delivery.
Looking towards the future
If you're looking to support your employees in regaining control, experiencing clarity and finding freedom from mental health or substance misuse issues, employee wellbeing needs to be at the top of your agenda.
A proactive approach to the health and wellbeing of your employees has direct benefit to your organisation's capacity for growth and sustainability. Contact our experienced team for a highly confidential discussion today and find access to the tools you need.
This page was reviewed by Ruth Limkin (BBus, Dip Min, GAICD), CEO at The Banyans Healthcare Group.