Meet The Banyans: Australia's medically based health retreat setting the gold standard for private rehab. Located in Queensland, find out why Australian's are travelling from around the world to receive the best in medically based care.
Boasting a fully equipped gym and glamorous restaurant-quality meals, it could be easy to write off The Banyans Health and Wellness as simply another "wellness retreat" for individuals who need a break. Yet, a wide multidisciplinary collaborative approach and intense therapeutic load powers The Banyans' quiet influence on Australia's private rehabilitation industry.
With an onsite Psychiatrist, Addiction Medicine Specialist, team of Psychologists, Equine Therapy, Nutritionist, Exercise Physiologist and more, The Banyans is recognised by industry professionals and patients alike as so much more than just R&R.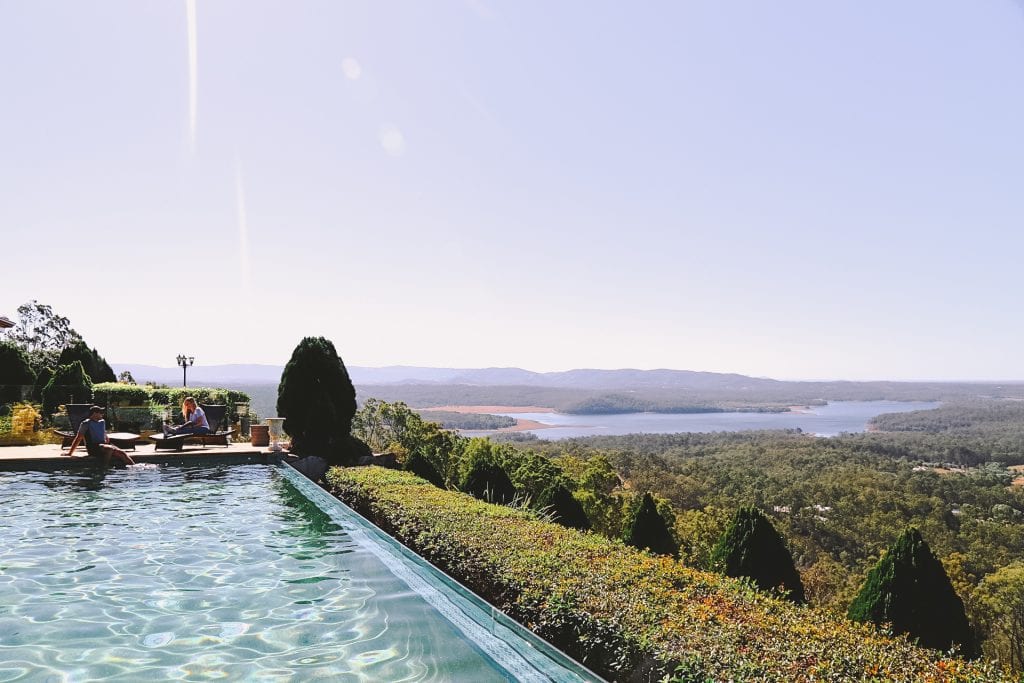 The Banyans Health and Wellness is a private rehabilitation and treatment centre located in the outer suburbs of Brisbane, Queensland. The Banyans is setting a new standard for health treatment, medical retreats and private rehabilitation facilities: offering a multimodal program that covers medical and other therapies to see measurable, clinically significant results.
Meet The Banyans: a health retreat and private treatment centre
The Banyans offers "private, therapeutic rehabilitation for those experiencing:
alcohol misuse and dependency,
illicit drug and prescription medication misuse or addiction,
mental health conditions such as mood and anxiety disorders,
eating disorder/s,
trauma and PTSD,
chronic stress and burnout,
relationship breakdown,
and many co-occurring concerns.
The word is spreading. The Banyans have helped hundreds of people find better health. Individuals from Australia and the world are seeking the life-changing results from their individually tailored programs.
The major differentiating factor of The Banyans: medical and natural therapies offered by a leading team of qualified, registered professionals.
A recent investigation into some of Australia's most well-known private rehabilitation centres showed that a medical based approach is rarely partnered with research-based natural therapies. Existing private rehabilitation programs are unparalleled by The Banyans thorough therapeutic inclusions. These include Addiction Medicine, General Medicine, Psychiatry, Exercise Physiology, genetic based nutrition testing and education,  research supported Psychological Therapies, EMDR, and a suite of contemporary emotional therapies like music therapy and EAGALA equine assisted therapy.
Have questions? Talk to our expert team
The Banyans' Difference
Providing health and medical excellence.
Learn About Us
See what The Banyans does
Begin Your Journey
Take your first steps.
Contact Us
A unique collaborative approach by over 55 team members
Rarely seen in private practice, all treating professionals work collaboratively to provide measurable outcomes and comprehensive recovery.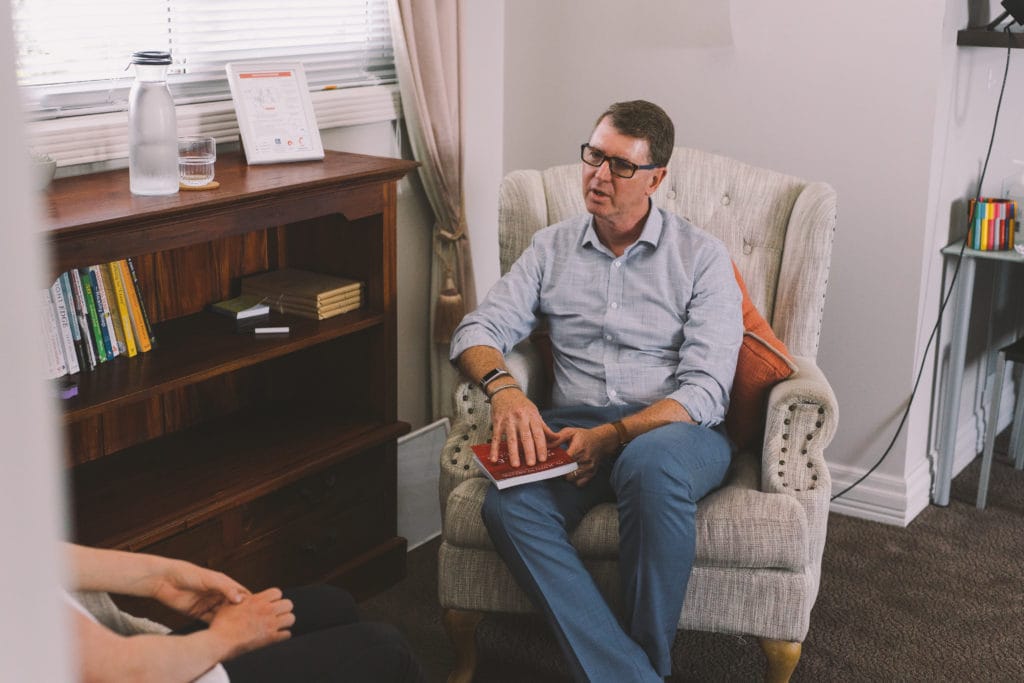 Intent on ensuring treating professionals that patients receive the quality care and safety assurance required to trust The Banyans program, The Banyans obtained ISO9001:2015 Quality Accreditation, consistent with some private hospitals. In an unregulated industry, The Banyans is one of very few private rehabilitation residences to hold any form of standard regulation. In addition, every therapeutic team member is degree-qualified and registered with their relevant industry association, ensuring the highest standard of regulated, professional care.
"The Banyans program truly did save my life."
Tracey Jones*, a former patient at The Banyans, had been struggling with depression, alcohol dependency and post-traumatic stress disorder. After trying a number of private hospital programs, Tracey turned to The Banyans.
Prior to arriving at The Banyans, Tracey's DASS-21 scores reported severe stress, and extremely severe depression and anxiety. The patient benefitted greatly from EAGALA equine-assisted therapy, individual psychiatry and psychology sessions, consultations with Dr Christian Rowan (Addiction Medicine Specialist) and trauma-informed recovery techniques including brain-spotting and EMDR. On the completion of her program, the patient was in the normal range for depression, anxiety and stress (DASS-21).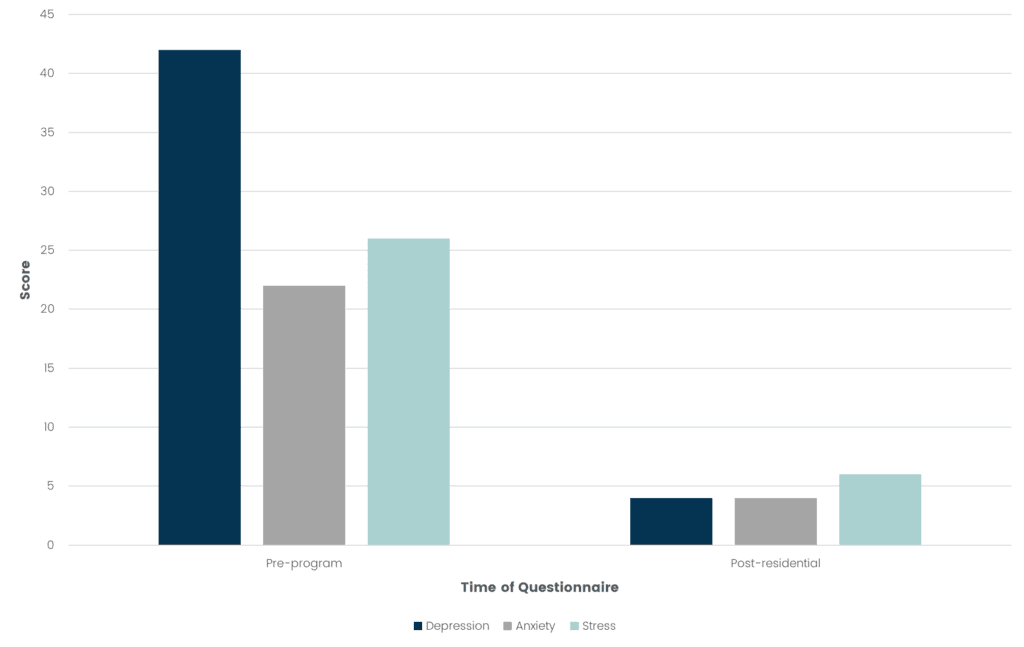 When asked about her outcomes following The Banyans program, Tracey wrote:
"I am so grateful that my GP and psychiatrist could see the need for me to try a one-on-one program and referred me to The Banyans. The diversity of The Banyans program is something (that in my experiences) is severely lacking in traditional hospital based rehabilitation programs. The expertise on offer at The Banyans enabled me to explore different avenues to express myself and my recovery, and met all of my needs. I now understand the variety of aspects required to maintain both physical and mental wellbeing. I have walked out of The Banyans with a more positive outlook on life."
Tracey's psychologist Lorilea Huon, attributes Tracey's excellent program results to the power, pace and focus that is on offer in a residential program.
"I have worked in private practice where you may not see results for months or years. Here at the Banyans we see long-lasting results in weeks because we have been able to address the roots much more quickly in a one-on-one professional environment."
Four months on, Tracey's results are still looking up. "It has been wonderful to work collaboratively with Tracey's psychiatrist, GP, and local psychologist," notes Lorilea. "Tracey has days where she struggles, however she uses many healthy coping strategies to help her find her feet again. I am very proud of the progress she has made and continues to make."
Why choose The Banyans Health and Wellness?
The Banyans team understands the importance of local, ongoing support, and provide discharge reports to their treating health professionals for continued care. If you believe a program at The Banyans Health and Wellness may be suitable for a patient or someone you care about, enquiries can be submitted 24 hours, 7 days a week.
Our team are also able to provide a comprehensive package of resources, including support guides, information about our programs, referral templates for health professionals, and more. Contact our team on +61 1300 BANYAN (1300 226 926) or send an email to [email protected] for more information.