Your time, money and effort towards recovery are brave and significant investments. With so many options available for treatment, it is important that you choose the best drug rehab.
This article may be helpful if you are…
Searching for Australia's best drug rehab facility;
Seeking guidance on how to choose a drug rehab program;
Wanting to learn what inclusions are important in a drug rehab program;
Deciding whether The Banyans is the best drug rehab facility for you or a loved one.
Best drug rehab in Australia: what do I look for?
If you have begun the journey towards a rehab program for drug addiction or dependency, you may be feeling overwhelmed. There are many options for treatment, and you may not know where to begin. Let us help you.
Beginning the search for a drug rehab
Perhaps you have decided that you might be interested in a drug rehab program. Maybe, you are searching for options for a loved one or colleague. Either way, you may be asking questions like:
What is drug rehab?
Is the problem severe enough to engage in a drug rehab program?
How much does a private rehab cost? Is it worth it?
What are the differences between different private rehab facilities? Which facility is the best drug rehab?
Will rehab even work for me?
Each of these questions is very important. It's normal to feel overwhelmed and confused when you first start looking for a treatment program.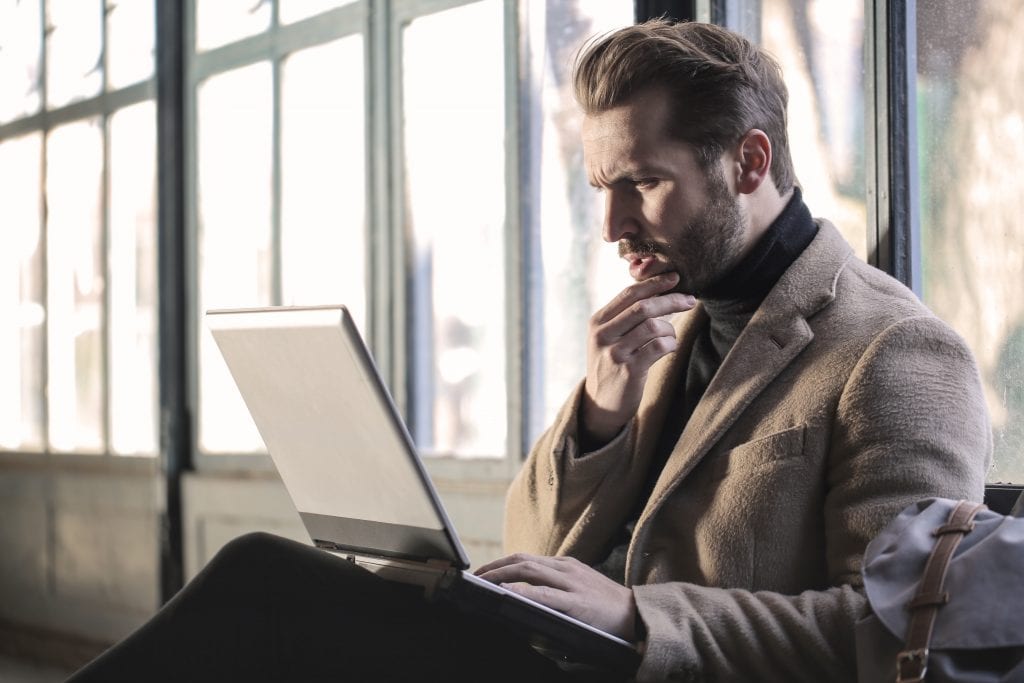 The first thing to know: having many options for drug rehab can be a very helpful. It means that you can find a program that will be best suited your experience, situation or fears about rehab.
Secondly, there is help available. This article aims to help you learn what should be offered by Australia's best drug rehab facility. When you are ready to speak to someone about a private rehab program, our team at The Banyans is always willing to help you.
What is drug rehab?
Drug rehab or a drug rehabilitation program is a professionally guided treatment plan to help you recover from drug addiction or dependency. The drug rehab process is typically in three stages: drug detox, rehabilitation and recovery.
For a drug rehab program to encourage long lasting change, it is important that you do not focus on abstinence as the only goal for recovery.
Although living a drug free life is an important and desired outcome, you will only be able to maintain it if your rehab program is holistic. A holistic approach also focuses on helping you regain productivity at work, rebuild your close relationships and re-engage with your community.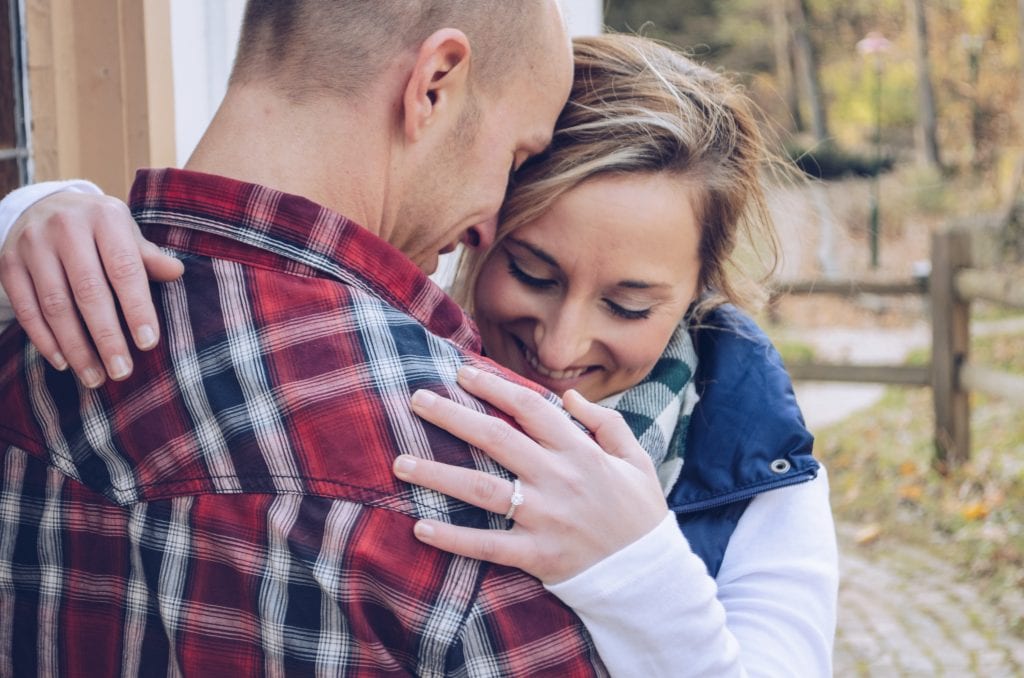 Types of drug rehab: what is best?
There are two main types of drug rehab facilities: You can undertake a program onsite at a rehab facility (called an inpatient or residential program), or as a program you go to on a regular basis (an outpatient program).
Peter Hayton, the Clinical Director at The Banyans, has worked in a number of treatment centres. In his article about the benefits of a residential program, Peter says that residential programs are often significantly shorter than other rehab models. This is because they provide "the pace, the power, the support, and the focus" required to create true freedom from addiction.
A one month program at a residential facility could easily provide the same or greater number of psychological consultations that would occur in eight months in a therapist's rooms.
The Banyans Health and Wellness is a residential drug rehab facility, located in northern Brisbane, Australia. Our programs range from two to eight weeks, with up to a year of structured post-residential support.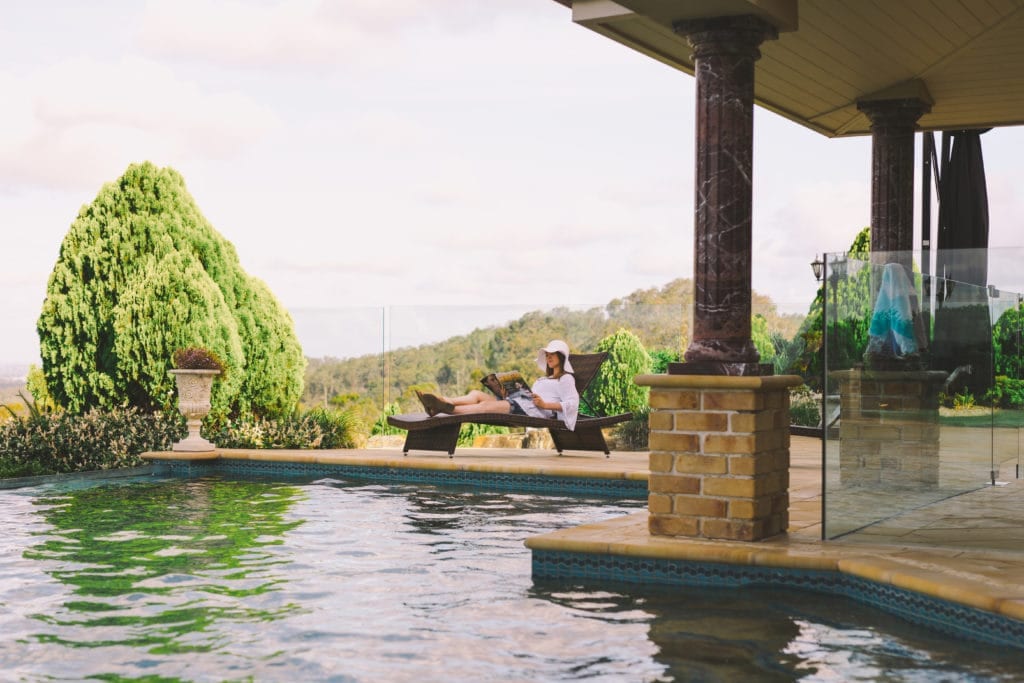 Keep reading: Protect yourself from life-threatening drug rehab programs

Don't risk safety with medically supervised drug detox
Have you ever experienced a headache if you skip your morning coffee?
How about intense sugar cravings when you try to cut back?
These are two common examples of "withdrawal". Prescription and illicit drugs can cause a similar effect, yet the signs and symptoms of drug withdrawal are much more serious.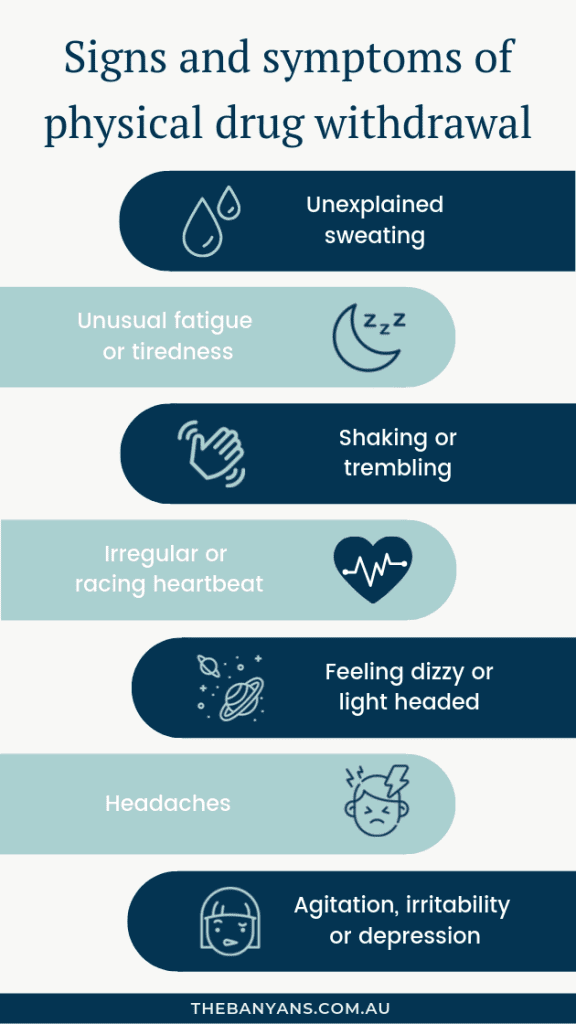 Regular or excessive use of prescription and illicit drugs can cause significant changes in your body's natural function. In an attempt to maintain stability, your body may have adapted to the presence of such substances.
However, the sudden absence of drugs in your system can cause significant side effects, such as sweating, fatigue, shaking or trembling, an irregular heart beat, high or low blood pressure or more.
Be wary of rehab programs that do not offer medical detox
In some cases, drug withdrawal can be fatal. The best drug rehab facilities will provide you access to a medically supported drug detox if necessary. This may occur onsite, or offsite at a private hospital.
At The Banyans Health and Wellness, our Addiction Medicine Specialist Doctors can admit you to a private hospital prior to commencing your residential drug rehab program. This ensures you will be safe and in a healthy state to commence your drug rehab at The Banyans.
Keep reading: Six critical criteria of the best drug rehab program

Six things to look for in a drug rehab program
The Banyans Health and Wellness understands that there is not a one-size-fits-all approach to rehabilitation for drug addiction. That is why all of our programs are personalized to your unique recovery goals.
However, there are a few very important aspects that should be present in a safe, effective and comprehensive treatment program for drug addiction.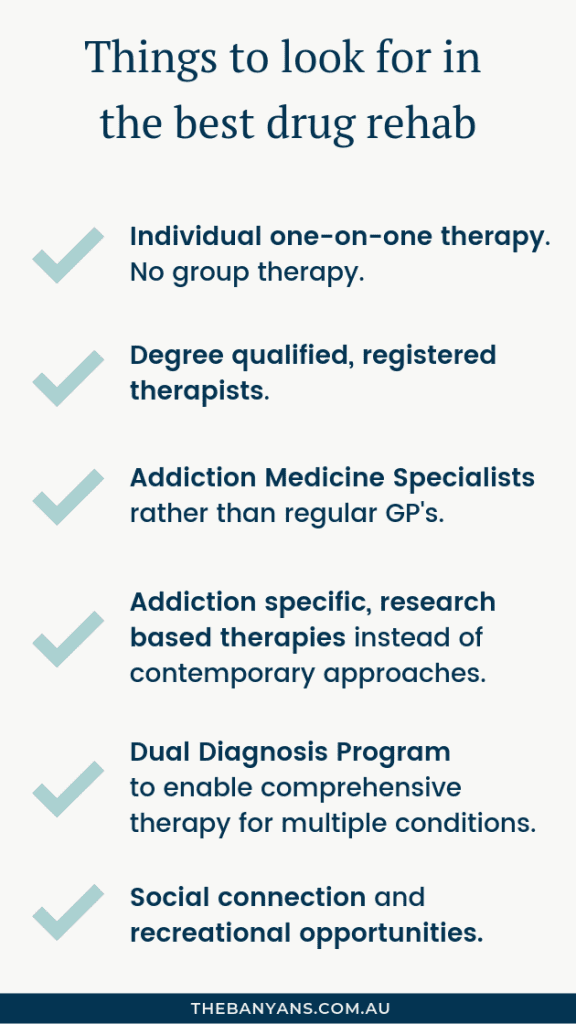 Individual, one-on-one private therapy
For many people, we dread ice breaker games at a networking day, and the thought of sharing a fun fact with the group is enough to make us shy away.
It is no wonder then that exclusively private therapy is an important inclusion of your drug rehabilitation program.
Create a space for honesty and vulnerability
Peter Hayton, a Senior Psychologist and the Clinical Director at The Banyans, explains that therapy is often a deeply personal experience. "You must have good connection with your therapist, and feel like you have a safe space to be vulnerable," he says.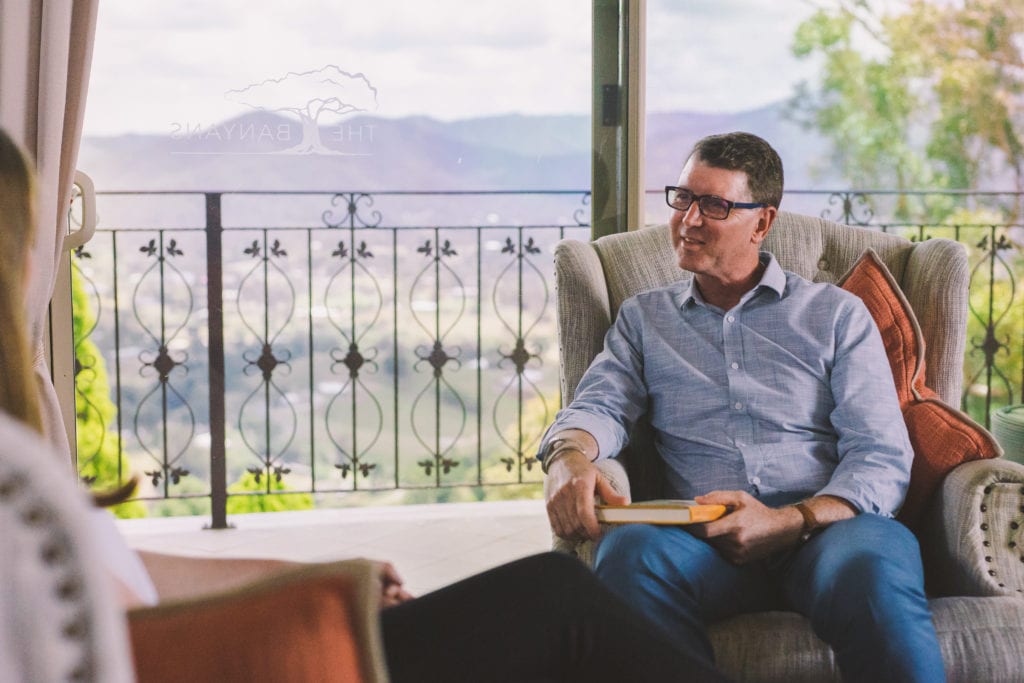 Peter suggests that it can be difficult to achieve this level of vulnerability and honesty when you are sharing with many individuals in a group setting.
"Private therapy helps break your barriers down much faster, as you do not need to overcome social anxieties or fear of judgement," Peter encourages.
Receive thorough care and attention
"In a private therapy session, you have the full attention of the therapist," Peter describes. This ensures that the session stays on track, and you have the opportunity to dig deep into the issues that are contributing to your experience of drug addiction.
Private therapy gives each person the space to process their unique experience at a pace that is suitable for them.

— Peter Hayton
Exclusively individual therapy also means that you will not be "set off" or distracted by other people's experiences. 
It also stops you from comparing your healing progress to others.
"In the same way that each experience of drug dependency is unique, so is each healing journey," Peter encourages. "That is the reason why we have no group therapy in your program at The Banyans."
The questions to ask:
Does a rehab program at your facility have exclusively individual therapy?
Will I be required to engage in a group therapy experience at any stage in my drug rehab program?
Degree-qualified, registered therapists
In Australia, there are no regulations for private drug rehab centres. Therefore, it is crucial that you do your research and choose a quality accredited rehabilitation facility with degree-qualified, registered treating professionals.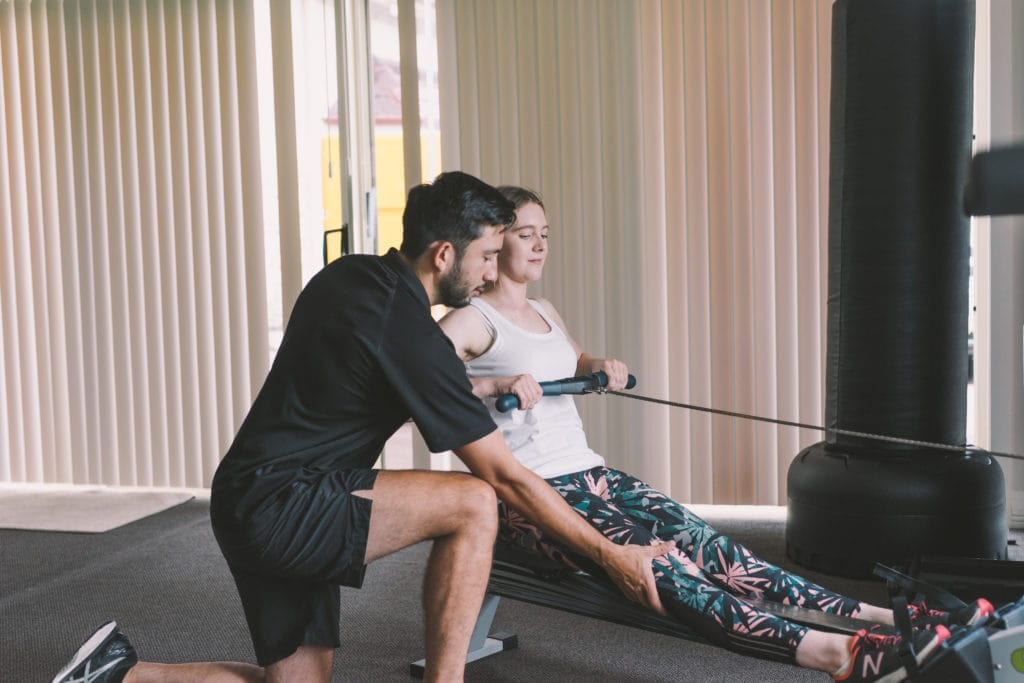 By ensuring that your treating professionals are degree-qualified, you can guarantee that they have dedicated significant time to learning the most effective, research-based methods of treatment.
You will also be guaranteed that your rehab facility is bound by ethical standards and codes of conduct.
By ensuring they are registered and degree qualified, you can be at ease knowing that you are receiving care safely and effectively from well-trained therapists.
Some questions to ask:
Receive medical treatment from Addiction Medicine Specialists
General practitioners are trained to be versed in many different conditions. However, to receive the most powerful, effective medical treatment from your doctor throughout your drug rehab, ensure you have regular access to an Addiction Specialist Doctor.
This is especially important if you require a medically assisted drug detox, or a relapse prevention implant. At The Banyans, we have two Specialist Addiction Doctors: Dr Christian Rowan and Dr David Hunt.
Questions to ask when researching a drug addiction rehab facility:
Do you have Specialist Addiction Doctors who will treat me throughout my rehab program?
If I require a medically assisted drug detox, will your treating professionals be able to admit me to a private hospital?
Choose Australia's best drug rehab.
Save your money. Save your time. Save yourself from drug addiction.
Choose the best drug rehab. Let The Banyans help you today.
Addiction specific, research based therapeutic inclusions
Decades of research has gone into developing specific physical, emotional and psychological therapies for the treatment of drug addiction.
Make sure your drug addiction rehab program is built on proven methods of drug-addiction treatment and recovery.
These types of therapies include:
Dialectal behaviour therapy (DBT) and cognitive behaviour therapy (CBT);
Somatic therapies like brainspotting therapy or eye movement densensitisation reprocessing (EMDR) therapy;
An onsite psychiatrist;
Physical therapies such as personal training and yoga therapy;
Research based ancillary therapies such as equine therapy, art therapy or neurologic music therapy.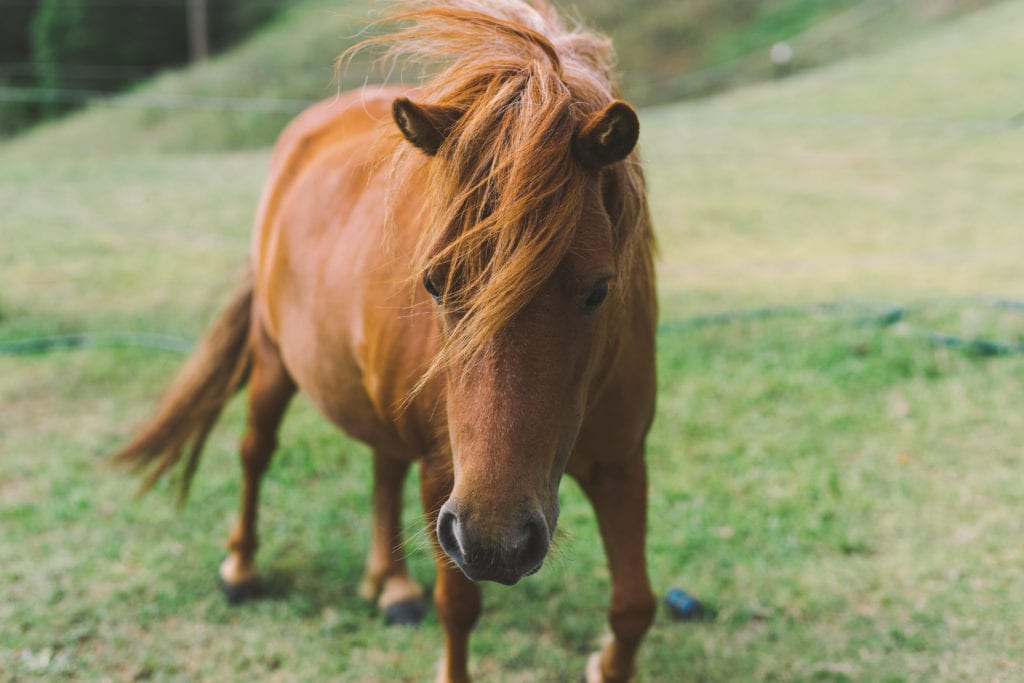 A few questions to ask:
What addiction specific therapies do your team specialise in?
Are these standard inclusions or optional extras?
Dual Diagnosis treatment available if necessary
Statistics suggest that there is a strong correlation between drug use and mental health conditions like depression, anxiety and bipolar disorder.
It is important that a drug rehab program can also provide support and treatment for co-occurring conditions. This ensures that the absence of one problem does not intensify another problem.
"In taking a comprehensive approach to therapy, the collaborative team at The Banyans can provide support and treatment for an individual's drug addiction, as well as any co-occurring mental health conditions," Peter confirms. "This means that you will leave a drug rehab program feeling strong and resilient."
Ask:
Do you have multidisciplinary team who can treat co-occurring mental health challenges?
Is my program personally tailored to my unique experiences and challenges, or will I go through a set "drug addiction program?"
Social connection and recreational opportunities
The best drug rehab programs do not focus on abstinence as the only goal. They also encourage long-lasting change by helping guests understand the benefits of social connection and recreational opportunities.
Peter Hayton, the Clinical Director at The Banyans says that "often, we turn to drugs or other addictive substances because they help us feel more of positive emotion. Or perhaps, the substance helps us feel much less of a negative emotion – maybe even numb." He calls this self-medicating.
But Peter also educates people on the power of balance: "If we help relieve our negative emotions in other ways, we can stop the cycle before we feel like substances are our best option."
"By rediscovering fun, leisurely activities without drugs or alcohol, we can build new, long lasting patterns for when we return from rehab to every day life."
Question to ask:
Does your facility arrange therapeutically suitable recreational outings or activities on weekends?
Will I be accompanied by a staff member on these outings?
If you are still wondering what questions to ask, this short one page PDF checklist may help you. Download it now for free.
Make rehab easier by seeking the best help sooner rather than later
The best drug rehab centre will provide you with all the necessary tools and treatment to help you regain a life from free from your addiction to prescription or illicit drugs.
The longer you wait to seek help, the more difficult it will be for you to work through your drug addiction and achieve your goals.
If you delay seeking help from the best drug rehab centre, you may:
Have more personal and emotional pain to address that could be prevented by seeking help;
Do greater damage to your relationships, including your family, close friends and colleagues;
Create greater financial strain due to the cost of your addiction or inadequate rehab programs;
Inflict physical damage on your body, in some cases fatal or irreversible;
Feel discouraged or disheartened by relapse when another drug rehab program was not suited to your individual goals, needs and experiences.
It's time to start creating a happier, healthier you.
Do not wait until you hit rock bottom to seek help from Australia's best drug rehab facility.
Invest your money in a program that offers what you need to achieve freedom from drug addiction. Make a call today or request a call back.
Request a call back.