This Men's Health Week (13th – 19th June), The Banyans are urging men to address their mental health and adopt healthy coping mechanisms. Due to the stigma surrounding men's mental health, many men feel ashamed or embarrassed to talk about their feelings, often bottling them up. This behaviour can lead to more serious mental health problems and consequences, such as the breakdown of a relationship or losing a job. Furthermore, men are seeking out unhealthy coping mechanisms to manage their problems, developing addictions to alcohol or other drugs, therefore exacerbating problems.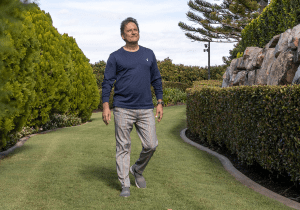 Alarmingly, for the state of men's mental health in Australia, almost three-quarters of men do not seek help for mental disorders. This Men's Health Week, we need to open up the conversation with the men and boys in our lives, check in on their mental health, and encourage them to find the confidence to seek support sooner rather than later.
Men's Health Week is an annual international event that raises awareness of the importance of men's health and wellbeing, encouraging men and boys to take action on their health. Mental health is just as important as physical health, and men need to be able to talk about their mental health without stigma or judgement. Coordinated in Australia by Western Sydney University, the theme of Men's Health Week for 2022 is 'Building Healthy Environments for Men and Boys'. The theme focuses on creating physically, mentally, and emotionally healthy environments in the workplace and social settings.
According to The Banyans latest data, while 55% of inpatient clients are men, 73% of enquiries are made by women. This data indicates that a significant portion of men struggle to speak up and seek support for addressing their own mental health. Data also showed that men were more likely to present for alcohol and drug dependency (54%) than for mental health concerns (46%). This data suggests that men may be more likely to self-medicate and seek out unhealthy coping mechanisms, compared with women.
RELATED POST: Rethink your Relationship with Alcohol
The Banyans Healthcare Group Senior Psychologist & Clinical Director, Peter Hayton, states, "Compared with women, we generally find men presenting with mental health and addiction cases at the more severe end of the scale. This is because men tend to delay addressing their problems. We've also found that men generally display more secretive behaviour to mask their problems. This is due to the increased stigma men feel around seeking help – for fear of being seen as weak. For example, a man with an alcohol problem may present at the stage of drinking a bottle of vodka daily and concealing it in the garage. In contrast, a woman with an alcohol problem may openly drink a bottle of wine over an evening."
Compared with women, we generally find men presenting with mental health and addiction cases at the more severe end of the scale. This is because men tend to delay addressing their problems.
PETER HAYTON
SENIOR PSYCHOLOGIST & CLINICAL DIRECTOR AT
THE BANYANS HEALTHCARE GROUP
Unpacking the stigma around men's mental health
While there's been gradual improvement more recently (due to greater men's mental health awareness with campaigns such as Men's Health Week and Movember), men's mental health is still largely seen as a taboo topic. With men less likely to seek help for a mental health condition than females, there are many reasons why this may be the case. Some men may feel they need to be strong and self-reliant. They may believe that seeking help is a sign of weakness, especially for men who are often seen as "strong" and "invincible". Some men may subscribe to the pressure of maintaining a certain reputation and may be letting others down if they're seen struggling. Other men may not even realise that they are experiencing mental health problems.
Consequences of not addressing men's mental health
The Banyans data reports men presenting with a higher percentage of addiction and dependency problems (54%) than with mental health problems. This data suggests that men tend more to self-medicate, leading to a more severe addiction and compounded problems. Hayton continues, "Because men aren't speaking up about their mental health, they are self-medicating with unhealthy coping mechanisms (such as alcohol which is a depressant). In turn, this actually worsens mental health problems – like depression".
Further to this, The Banyans Healthcare Group CEO, Ruth Limkin, states, "We see high performing individuals in business, sport or entertainment (though anyone in fact), experiencing undiagnosed or untreated mental health conditions, which can contribute to self-medicating. Let's keep normalising seeking treatment, particularly as we head into Men's Health Week". By not addressing these problems, men are at further risk of exacerbating their problems. This can result in other complications such as losing a job or the breakdown of a relationship – even physical health issues.
In addition, men are statistically more likely to commit suicide than women, with suicide the leading cause of death for men aged between 15 – 44 years of age. While men are at greater risk of suicide and are less likely to seek help, they must seek support sooner rather than later.
RELATED POST: How is Addiction Costing You
Adopting healthy coping mechanisms
Undoubtedly, learning to cope with your problems by adopting healthy coping mechanisms will take extra effort during a difficult time. Those who experience multiple stressors in a short period may feel overwhelmed. For example, the loss of a loved one and the breakdown of a relationship all at once is extremely challenging to constructively manage one's emotional and physical health. However, you will find the outcome more successful in the long run by handling the situation in positive ways (rather than avoiding problems or resorting to addictive behaviours that only increase the severity of your problems).
"If we think about a football player who receives an injury on the field, they will see a physiotherapist and be back on the field in a matter of weeks. When we suffer from a psychological problem, we must understand that the healing time is much longer… We must avoid seeking out vices, as these will only intensify the issue. The best thing men and boys can do is to recognise (and own up to) the fact their mental health is suffering. It's also helpful to put a label on it. They can even start by speaking to their mates – before building the confidence to seek the support of a mental health professional", Hayton says.
A range of healthy coping mechanisms to try and engage with include:
– Allow yourself to call on others for assistance
– Stay connected with emotionally supportive relationships in your life
– Seeking regular support from a mental health professional
– Try viewing the problem through a different lens
– Brainstorm ways you can solve the problem
– Lowering expectations
– Allow yourself rest time, and do something you enjoy each day
– Focus on getting quality sleep, consuming a well-balanced diet and regular exercise
– Avoid caffeine, alcohol and non-prescribed drugs
– Practice mind and body healing exercises, such as meditation and yoga
In addition, all of us can help to create healthier environments for men and boys, this will support them to manage their problems in more constructive ways.
Some of these include:
– Promoting healthy lifestyle choices
– Encouraging positive mental health practices
– Supporting men and boys in times of crisis
– Fostering and modelling respectful relationships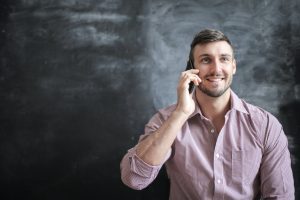 Seeking support
If you're struggling with your mental health, please reach out for help. You are not alone. It's time to break the stigma around mental health and this Men's Health week is the perfect time to start.
The Banyans can help you or a loved one when experiencing a mental health, addiction, or dependency problem. We offer a range of programs tailored to your needs, including; The Banyans Health & Wellness inpatient residential programs at our private treatment centre in the breathtaking Brisbane hinterland, The Banyans Health Plus flexible outpatient day program centrally located in inner-city Brisbane, or our convenient Online Programs.
Our holistic approach incorporates medical, psychological, and natural therapies to ensure the highest standard of research-based treatment and support while helping you develop a plan for recovery.
The Banyans is available 24/7 to help you begin your journey towards a happy and healthy life. You can call anytime on +61 1300 941 187 or submit an online enquiry to begin learning how we can help you rediscover your true self.
This page was reviewed by Peter Hayton (BPsych (Hons), MEd), Clinical Director and Senior Psychologist at The Banyans Healthcare Group