Ruth Limkin speaks regularly with busy women who are juggling full diaries and fuller lives. As CEO of The Banyans Health and Wellness, a premium health treatment centre, Ruth sees the improvements that occur when women can experience the time, expertise and support that an integrated program can provide.
However, the team at The Banyans were often asked for short, weekend retreats incorporating their expertise for people wanting to take a proactive approach to maintaining and improving life.
In response, Ruth and her team developed The Life Audit for busy women to take a proactive approach to improving their wellbeing. This exclusive weekend retreat helps women discover and develop practical strategies for work and life, recalibrate personal expectations and connect with inspiring speakers and exceptional women.
More than spas: Educational sessions to improve your wellbeing
Based on "prevention is better than cure", The Life Audit is an opportunity for women to review their lifestyle and health, and to be equipped with sustainable strategies to be healthier and happier. Peter Hayton, Clinical Director and Senior Psychologist at The Banyans, says women often leave their own wellbeing at the bottom of their to do list, but taking a weekend out to invest in their health is a positive step.
The Life Audit is a proactive approach to improving your wellbeing.
Retreat connects with exceptional keynote speakers
The Life Audit boasts exceptional female speakers with their own personal experiences of developing healthy responses to challenge, of building businesses and juggling conflicting demands and learning how to navigate complexity of professional workload, relationship dynamics and wellness.
Welcoming Maz Compton (radio presenter and author of The Social Rebellion) and Stephanie Shephard (founder and CEO of Stephanie's Spa), Ruth hopes that "a wellness weekend like The Life Audit equips and inspires women to seek improved wellbeing, because they are worth it."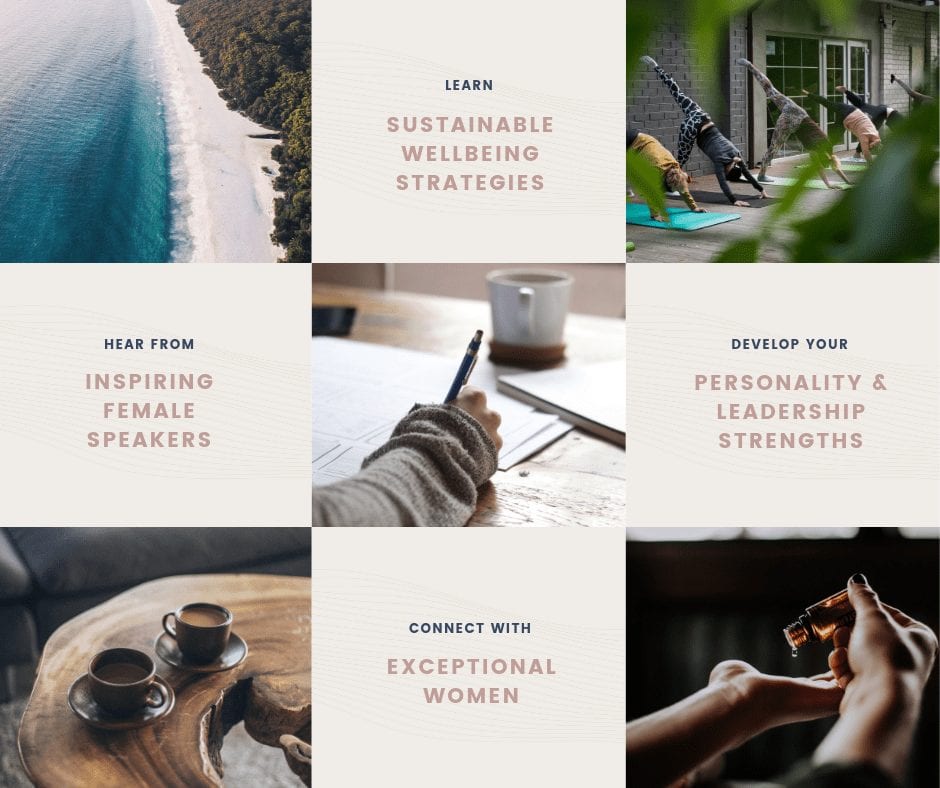 Every woman will also receive a comprehensive DISC report as part of their participation in The Life Audit.
Ruth is a qualified DISC analyst, and explains, "The DISC profile is a well-known personality profile, and helps individuals understand how they prefer behave and communicate. It allows you facilitate more effective communication with others, and in turn, helps you build much healthier relationships in the home and workplace."
Taking intentional time to seperate yourself from the pressures of life can be a very powerful moment.
"Women need to feel worthy of self care": Retreat inclusions
The wellness weekend is not only practical, but also includes beautiful relaxing retreat inclusions such as spa treatments from Stephanies Spa, beach walks, beautiful food and opportunities for private reflection. Enticingly, The Life Audit is being held at Peppers Noosa Resort on Queensland's stunning Sunshine Coast.
"The Life Audit is exactly what the name suggests," explains Peter Hayton. "We want to give women an opportunity to really take stock of their life. We want encourage them to identify the areas that are draining them, and replace those areas with opportunities for empowerment."
Exclusive wellness retreat welcomes ten women only
Expressions of interest are now open for The Banyans Health and Wellness' September weekend event, The Life Audit.
Tax Invoices are available for those who can treat this as a business expense.